Introduction
Even the most extensive testing will often not account for the end-users older device, compatibility with other systems and permissions, or just plain system errors. And when that negative feedback from users will eventually reach you, it will do so in the most natural way for the user, but the most dreadful for the company: Appstore ratings.
There is a looming gap between users and developers that stems from the very nature of how mobile apps work and are distributed. Users will tend to look at an app as a unit, far from realizing you can reach the developers by email, uninstalling an app and finding a better one is the quicker option.
And they just might, taking into account that over 2000 apps are added every day to the google play store, and almost twice as much to the iOS app store.  Your potential competitors are likely to pop up quickly. To indeed keep ahead of them and build a reliable app, you have to look closely to the user feedback.
User Feedback is crucial in mobile app development
One way to bridge the user-developer communication gap is to gather user feedback with targeted surveys. Unfortunately, the only touchpoint you can often reach them through is within the app itself. Redirecting them out of your app will hurt your response rates significantly.
Running your surveys entirely within your mobile application addresses this challenge directly. This is what mobile app survey tools have been created for. Additionally, collecting responses through the app itself allows for some exciting targeting options.
So, what are other benefits of placing surveys within your apps and how to properly use this new channel to improve your app, your service and gather both qualitative and quantitative feedback? In this introductory guide, we will answer all these questions and give you a feel for surveys and surveying in mobile apps.
So, let's start with the first question.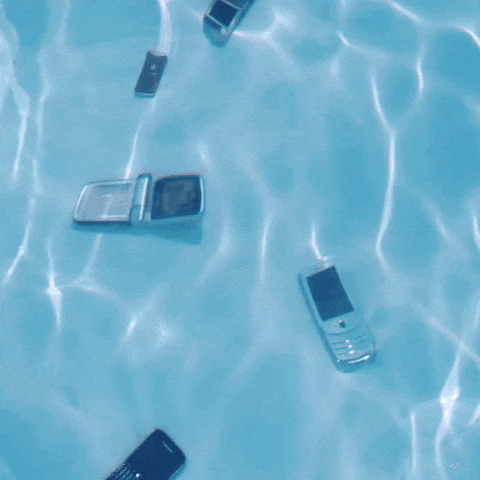 How to use this new surveying channel properly?
Several points to address here but let's ask a simple question first. Why shouldn't you link to a survey on your website? How significant is the potential damage of a survey taking your users away from the app?
Response rates suffer significantly every time you have to redirect your respondent. If you put yourself in their shoes, you have just been transported out of the app you are using into a browser window. You are essentially forcing them to take an extra step. Once you pull your user out of your app, you have no guarantee they will come back to it.
Mobile means a shorter attention span. Your respondents naturally have a much smaller tolerance towards time-wasting. This is often disregarded, but it is a crucial factor you cannot ignore. Wasting time is almost a literal pain to an app user. Valuable seconds are consumed for a browser window to open, a page to load, and even if the user intends to skip it, they now have to navigate back to the app. If you waste their time, they will feel it under their skin and swipe out of your survey, possibly uninstalling your app shortly after.
If they need your app or it is crucial to their life or work – you will only annoy them by making their routine actions randomly longer.
The screen is shorter, the finger movements quick and intuitive. So should your surveys.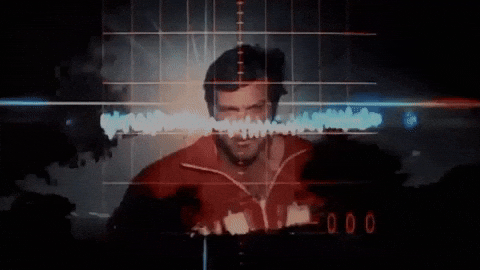 UP TO THE POINT – BUT QUICKER
Since your users are right within your application, you target using a slightly different logic than with website surveys. If you run a business and a website at the same time, think if your survey needs to be in the app itself. If the survey is not app related then maybe it is better to run it where you have the most traffic. So, adjust the survey to your needs and situation. Mobile app surveys are best used to gather feedback relating to the app itself, its design and its functions. It is indispensable in the developing process, it will help you locate issues or design flaws.
If you plan to run standard Net Promoter Score surveys or Customer Satisfaction surveys than you have to target them with the app in mind. Since you will be showing the survey in the app, you have to be careful about not interrupting your customers' experience. App surveys are, however, significantly more useful to gather qualitative feedback.
Just as with adequately targeted website surveys the idea is to reduce friction and improve ease of use, help the validity of your results by targeting the surveys well and keeping everything concise and in one place.
Now both that qualitative and quantitative insight can be further enhanced with proper targeting and proper questions. Just as website surveys are most effective when they fully take into account the platform, time and place they appear, so can mobile app surveys provide you with the most tangible and instantly usable information.
According to research, an average person spends a total of 4 hours a day completely on their smartphone, 90% of which is using mobile apps. You can capitalize on this by keeping the survey completely attached to the user experience.
So, what are the benefits of running surveys in a mobile application?
For starters, they can be indispensable for product managers in the early stages of a mobile app's life. Siphoning the users' feedback can speed up the development process, helping you locate potential issues and making improvements based on the insights provided.
Additionally, a product roadmap becomes more evident once you can tap into the user input.
Once the app is defined, stable and running, you can use surveys to keep the service healthy and your app ratings high.
Giving your users a possibility to voice their negative opinions lets you further act upon it, locate issues early and keep your users happy.
You can also use surveys as additional functionality of your app. A system of ratings, open-ended questions, and multiple-choice surveys can be actually disguised as features.
Here are some popular use cases and ideas on what kind of feedback you can collect with app surveys.
Improve the product development process with Surveys
If your app is early in development than using well-targeted surveys can be very beneficial. You can ask your users if everything works as intended or if they met any issues. Likewise, you can ask about the app design or navigation. You can target the surveys to appear at those parts of your app you feel are the most vulnerable, or to ask a more general question after some time has passed or after the user used a function a specific number of times. You can target your surveys to appear individually on particular functions you are still developing.
You should also run a survey after major updates. Again, give your users a couple of days with the new version before you ask them to voice their opinion. Maybe you need testers before another update goes live? You can survey them in the current version with a contact form survey.
Prioritize your product roadmap
So you used surveys to understand how users feel about your current functions. Now use surveys further to scout for additional features. Don't be afraid of asking your users directly in which direction they would rather you take your application. Ask an open-ended question to some of them after some time has passed, asking them what additional feature should be added. Once you collect a bunch of responses, select the few most popular and run another survey, this time a single answer one, asking the users to choose one of the selected features. With only two surveys you now have confirmation from your users about the future of your app they want to see.
Ask promoters to leave reviews
There are some types of surveys any application can benefit from. One of the most common uses you probably have seen yourself would be the "Do you like the app?" question, that follows with a request to rate it in the app store. This can be useful if that rating is something important to you though it should not be crucial. HubSpot has amazing marketers Guide to App Store Ratings with a section on the inherent bias of such ratings.
Still, if you have a quota of ratings to meet, I advise you first to run a Net Promoter Score survey asking the user if he would recommend the app. You can check out our guide on measuring Net Promoter Score. Follow up with a call to action to those respondents who give you high scores. Ask them politely if they would not mind rating your app.
Catch negative response before reviews come
Those who rate you poorly in the app will obviously not rate you well in the app store. Instead of following up with a request to rate your app, ask them instead to leave their constructive feedback. "What can we do improve the app for you?"  It's a general good practice in surveying – when you get negative feedback don't be scared to ask the respondent to elaborate.
Use Customer-oriented surveys for more than just ratings.
If your users can make purchases through the app, you can run a customer satisfaction or Net Promoter Score survey regarding the purchasing process. Just make sure the purchase process is completed first to keep the validity of your survey results. If your customer made their first purchase through your app, ask them to rate the experience after a week. Remember to include an open-ended question at the end to make that feedback qualitative.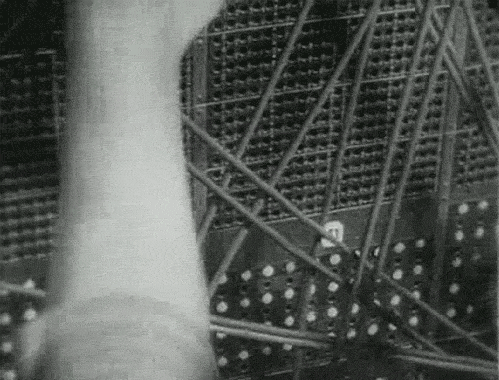 Surveys can be used as additional functionality
We can always take that technical feedback a step further – surveys can enhance your help section. Our tip is to place an open-ended survey at the bottom of the section asking if there is any additional help that the user did not find in the app. Maybe a function you have can be further enhanced with a rating system? Or, you can use a contact form survey for those moments when you need your users to be contacted? Remember that a good surveying tool is, in essence, a channel of communication, you can use it for more than just statistics.
---